Deck Staining Services
Let Advanced renew your exterior wood surfaces
Protect the wood surfaces around your Atlanta area home from the elements with durable, long-lasting stain. Harmful UV rays, rain, and foot traffic can damage your outdoor wood surfaces if left untreated. Staining decks, fencing, or other exterior wood surfaces with Solid or Semi-Transparent stain can help ensure your investment will last for years to come. Advanced can help with providing Deck Staining Services for you in the Metro Atlanta area.

What are the benefits of Staining your deck?
Protect: Protection against elements such as rain, sun (UV), and foot traffic. This will lessen the chance for cracking or warping wood and increase the lifespan of the surface.
Appearance: Improvement of the surface's appearance. Give your outdoor space a new fresh look. Increase curb appeal and your home's value.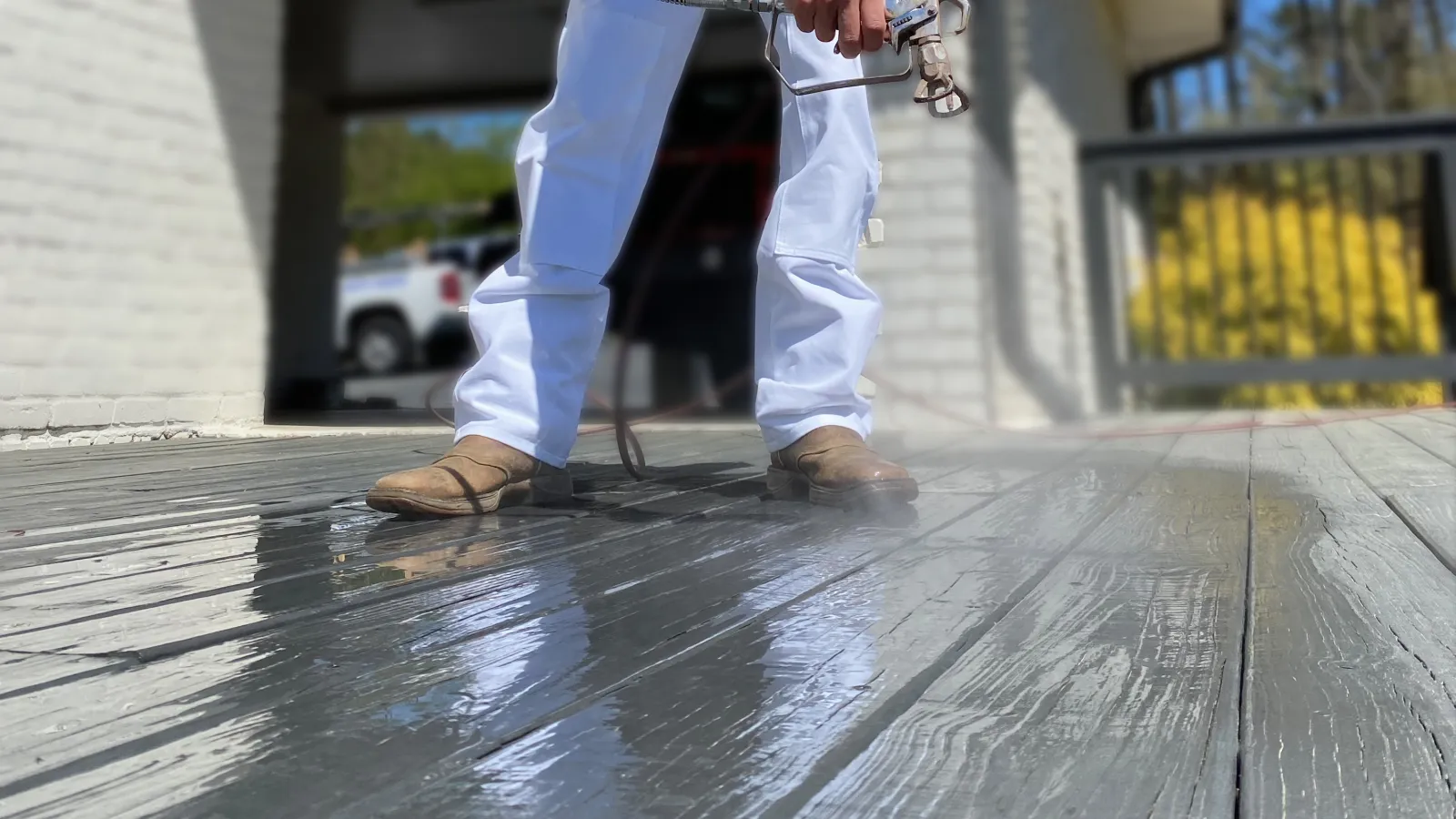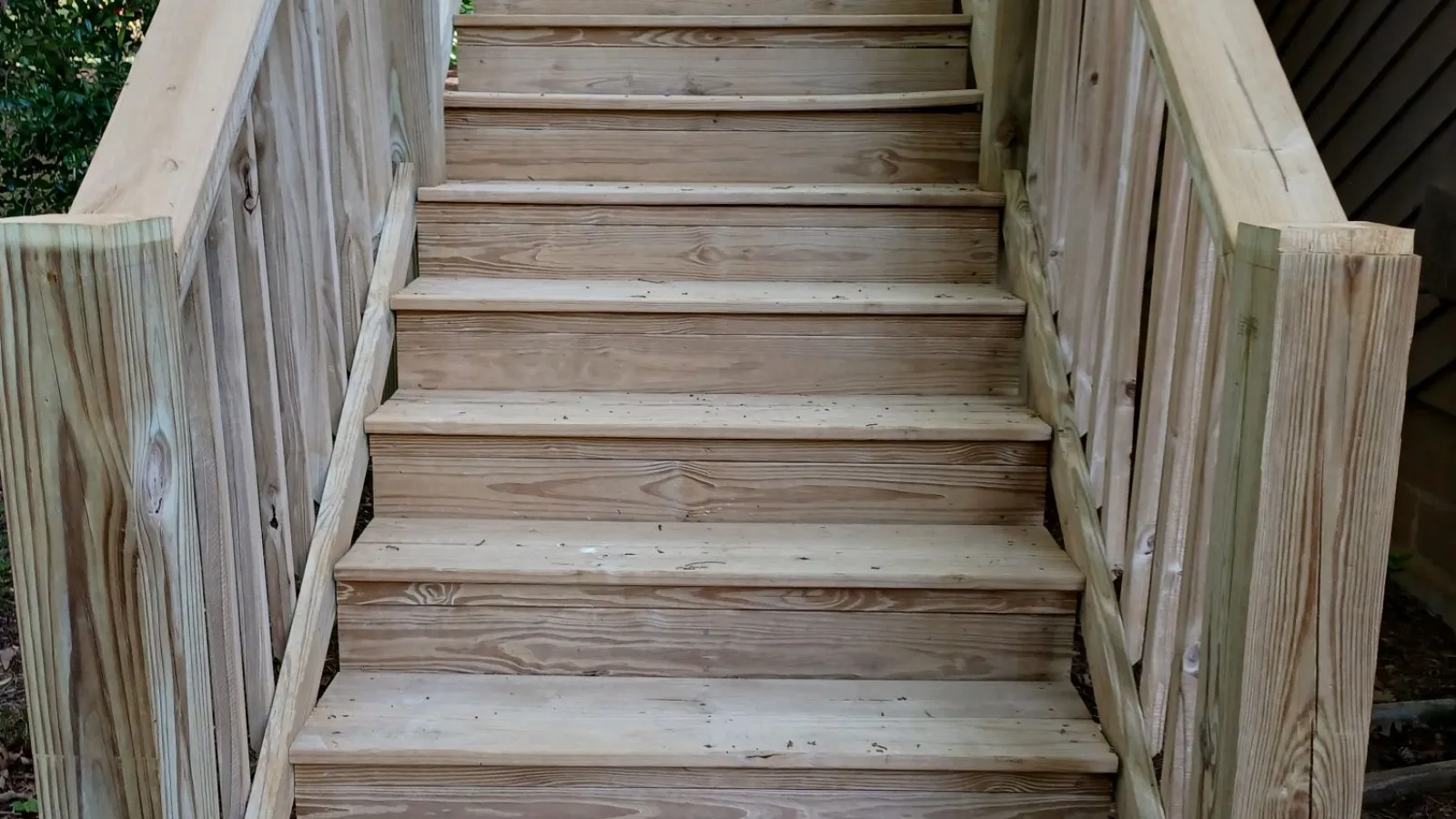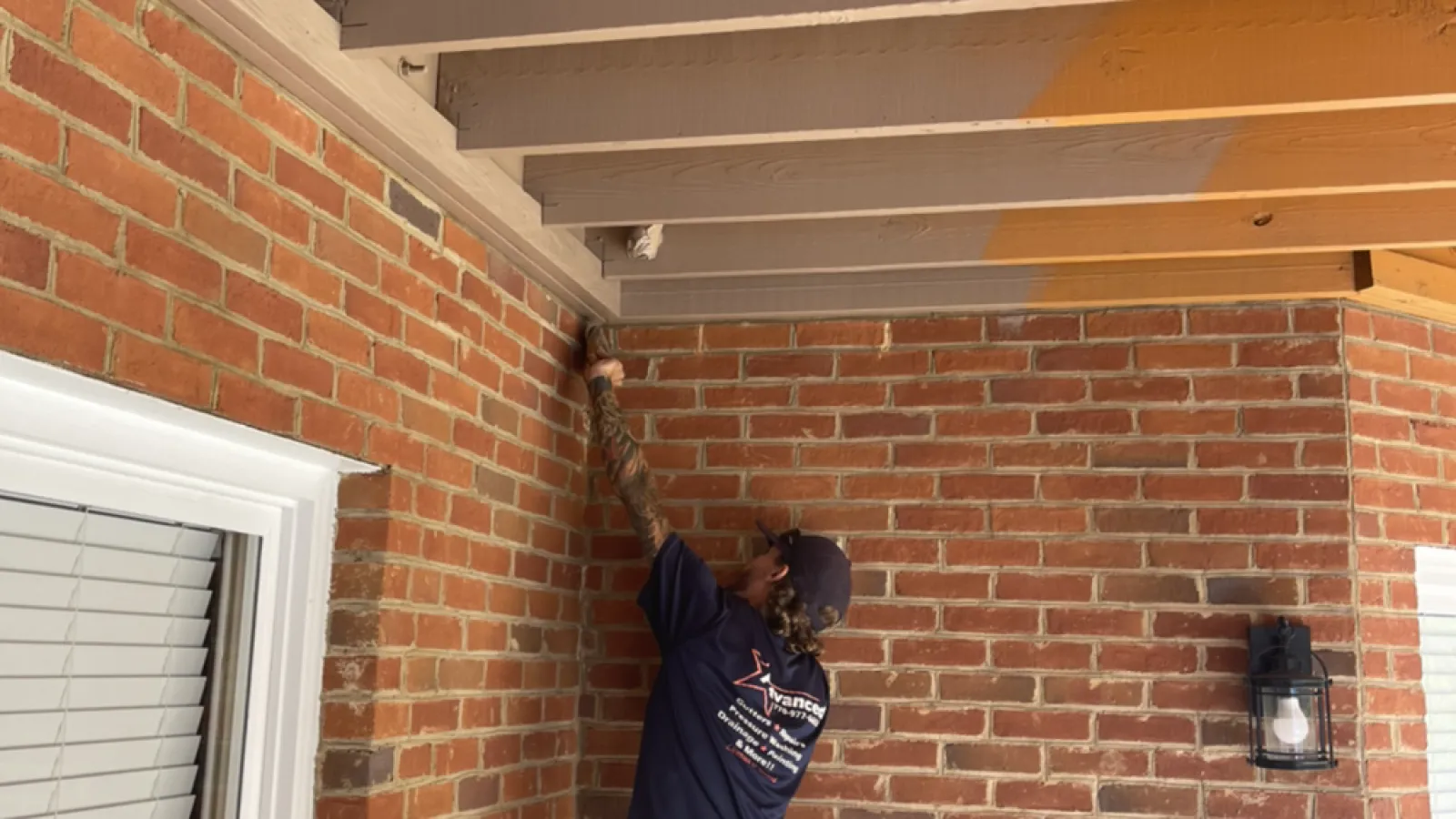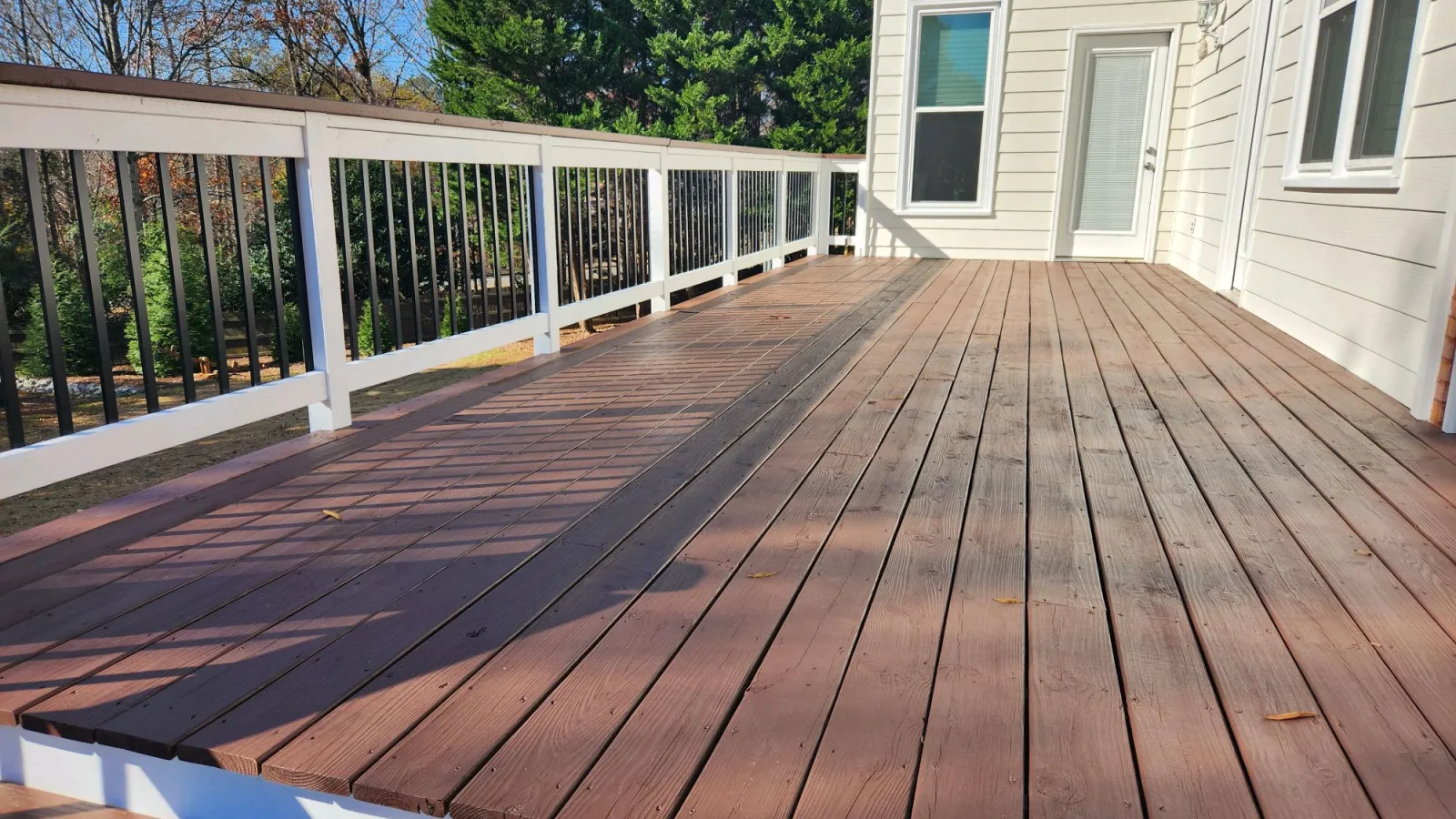 Our Deck Staining Process
When choosing deck painters to provide you with deck staining services, please ensure they are following these guidelines.

A thorough power washing is performed prior to deck staining or deck sealing to remove dirt, mold, algae, and debris. This ensures a clean surface for the stain to bond to.

If needed, a light sanding of railings and other areas may be performed.

A high-quality stain is applied by brush or sprayer to ensure all areas are evenly coated with a sufficient layer of stain.

Please allow 24-48 hours for the stain to properly cure before replacing items on the surface.

Ready to Get Started or Have Questions?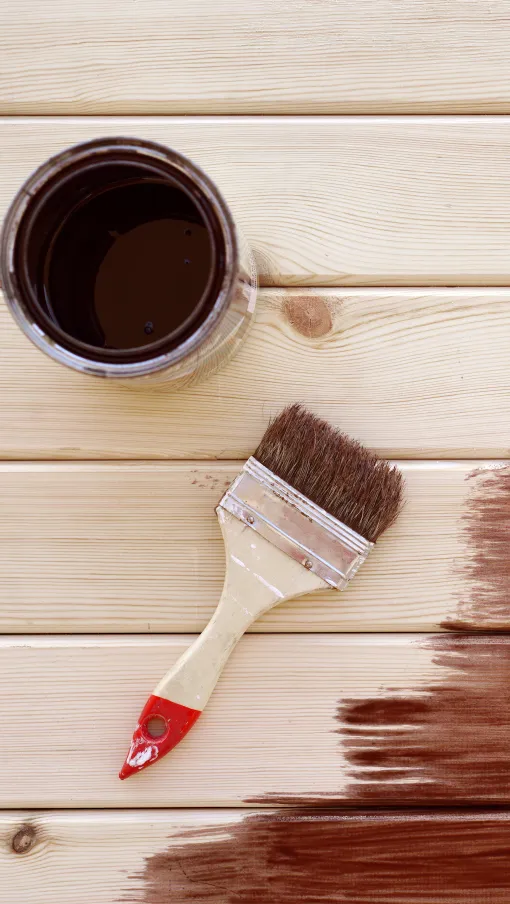 What is the difference between Stain and Sealer?
Generally speaking, wood stain will incorporate a pigment or toner which is used to alter the color of the wood.
Wood sealer is usually clear or nearly clear and is used to replenish the natural oils in the wood.
Wood stain is typically offered in a semi-transparent or solid product. Semi-transparent stain allows for some of the wood grain to remain visible and provides slightly less protection compared to Solid stain.
Solid stain provides greater protection against the elements and can also hide any imperfections the surface may have.
Wood sealer has a shorter lifespan than stain.
As a qualified provider of Deck Staining Services, Advanced Painting Solutions can assist with any further questions you may have about the process or product choices.

Why Advanced
Your Deck Staining Services Partner
Since 1991, our main focus has been providing quality home services to our neighbors in the Metro Atlanta area. When it comes to deck painters, you can count on receiving the exceptional quality that you've come to know and expect with Advanced for the past 30+ years.